Sprachverfall?
Dynamik – Wandel – Variation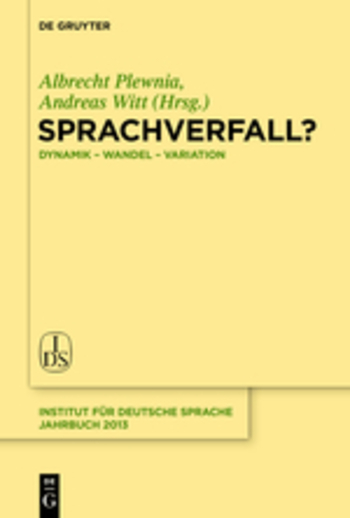 Contributor(s)
Plewnia, Albrecht (editor)
Witt, Andreas (editor)
Language
German
Abstract
The 2013 Annual of the Institute for the German Language provides a classification of discourse on language decline based on language history and variation linguistics. In addition, it offers an analysis of the processes underlying the public debate from the perspectives of language sociology.
Keywords
Language; language decline; language change
DOI
10.1515/9783110343007
ISBN
9783110343007
Publication date and place
Berlin/Boston, 2014
Series
Jahrbuch des Instituts für Deutsche Sprache,
Pages
372
Chapters in this book
Rights