Export citation
The Politics of Slavery
| | | |
| --- | --- | --- |
| dc.contributor.author | Brace, Laura | |
| dc.date.accessioned | 2021-02-05T04:31:42Z | |
| dc.date.available | 2021-02-05T04:31:42Z | |
| dc.date.issued | 2018 | |
| dc.identifier.uri | https://library.oapen.org/handle/20.500.12657/46542 | |
| dc.description.abstract | Looking at scholarship on both 'old' and 'new' slavery, Laura Brace assesses the work of Aristotle, Locke, Hegel, Kant, Wollstonecraft and Mill, and explores the contemporary concerns of human trafficking and the prison industrial complex to consider the limitations of 'new slavery' discourse. | |
| dc.language | English | |
| dc.subject.classification | bic Book Industry Communication::H Humanities::HP Philosophy::HPS Social & political philosophy | |
| dc.subject.other | Philosophy | |
| dc.subject.other | Political | |
| dc.title | The Politics of Slavery | |
| dc.type | book | |
| oapen.relation.isPublishedBy | 2929b85d-867c-4c12-b0ef-07125b354d7b | |
| virtual.oapen_relation_isPublishedBy.dc_title | Immigration Justice | |
| oapen.relation.isPublishedBy | Edinburgh University Press | |
| virtual.oapen_relation_isPublishedBy.publisher_name | Edinburgh University Press | |
| virtual.oapen_relation_isPublishedBy.publisher_website | https://www.euppublishing.com/ | |
| oapen.relation.isPublisherOf | 3b8b4143-4dce-47e0-acfd-c14118520f7e | |
| oapen.relation.isPublisherOf | 4e47894d-2fbd-4277-a7ee-04bb4b236a63 | |
| oapen.relation.isPublisherOf | 3dde3690-07ff-4ab9-8971-2ea19f0402c6 | |
| oapen.relation.isPublisherOf | f36ef08c-1903-45db-9df3-6468caaa13e4 | |
| oapen.relation.isPublisherOf | 08fa0861-7c0a-46bd-bda4-16890f02f117 | |
| oapen.relation.isPublisherOf | 5908c0eb-6d4c-44ab-8f95-5b4313077b29 | |
| oapen.collection | Knowledge Unlatched (KU) | |
| oapen.imprint | Edinburgh University Press | |
| oapen.identifier | https://openresearchlibrary.org/viewer/2b77aa7e-0c7a-46e7-9fee-0dd632d377df | |
| oapen.identifier.isbn | 9781474401159 | |

Files in this item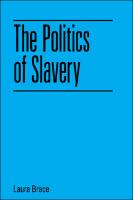 Name:

external_content.pdf

Size:

1.057Mb

Format:

PDF

License:

https://creativecommons.org/li ...
This item appears in the following Collection(s)
Publications
Interrogates whether the British government has learned anything from its interventions in the Middle East, from the 1950s to 2016 Learning from history helps states to create foreign and security policy that builds upon ...

Compares the political development of four Maghreb countries: Morocco, Algeria, Tunisia and Mauritania The past few years have been a period of unprecedented political upheaval for the Maghreb. A protest which began in a ...

Explores the use of images, sounds and videos in Jihadi media and how people engage with them Fosters theoretical approaches to audiovisuality in the context of 'propagandistic' imagery Points to strategies and logics ...